The Institution is providing facilities for the students to participate in sports, cultural and extra-curricular activities. Institution conducts cultural programs in collaboration with electronic media and encourages the students to participate in it to bring inherent talents of them. Recreation facilities, is available in the institution. Both boys and girls make use of the facilities available for indoor and outdoor sports facilities. Outdoor sports like, volley ball, cricket, Badminton and Indoor games like, caroms, chess, and Table tennis are available for the benefit of the students. A majority of the students have made use of these facilities and have participated in inter college games and sports. The institute encourages the students to participate in several extra-curricular activities. To cope up with the requirements for extra-curricular activities, the institute has sufficient infrastructure. The Institution encourages students to participate in state level and inter college tournaments.
Good numbers of sports activities are organized in college making the students to display their talent in sports and cultural events. A spacious play ground is available for outdoor games like, cricket, football, basketball, volleyball, etc. The Institution also has a separate Girls waiting room. Adjacent to the girls waiting room the indoors games meant for the girls also provided. Yoga is regular event at the College, the staff and students are trained by a dedicated instructor and yoga sessions are conducted at the College Auditorium. Various activities like public speaking, communication skills, and technical skills program are conducted involving external agencies for enriching students.

To generate a culture of harmony and concept of unit-in-diversity extracurricular events such as concerts, drama, dance, personality contest, rangoli and mehendi competitions, antakshari, etc. are organized. Festivals like Sankranti, Eid and Diwali are celebrated by the students. To facilitate all these events the College has constituted the Extracurricular Committee which comprises of Sports Committee and Cultural Committee.

Every year the institution organizes the annual day in which both boys and girls exhibit their talents in performing arts like dances, dramas, etc. This event brings out the hidden talent of students in performing arts.
YOGA ACTIVITY IN COLLEGE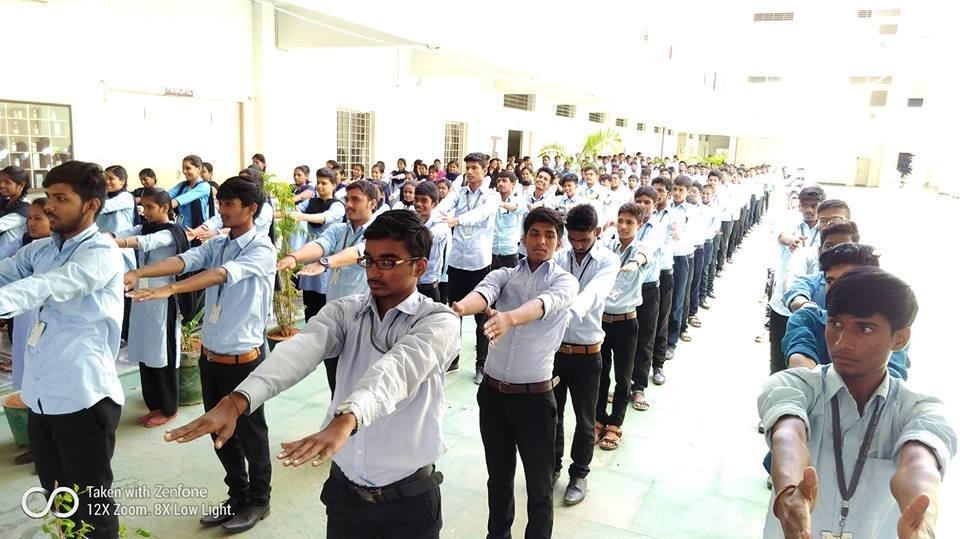 SPORTS ACTIVITY IN COLLEGE
PRIZE DISTRUBUTION & BASKET BALL
KABBADI SPORTS PIC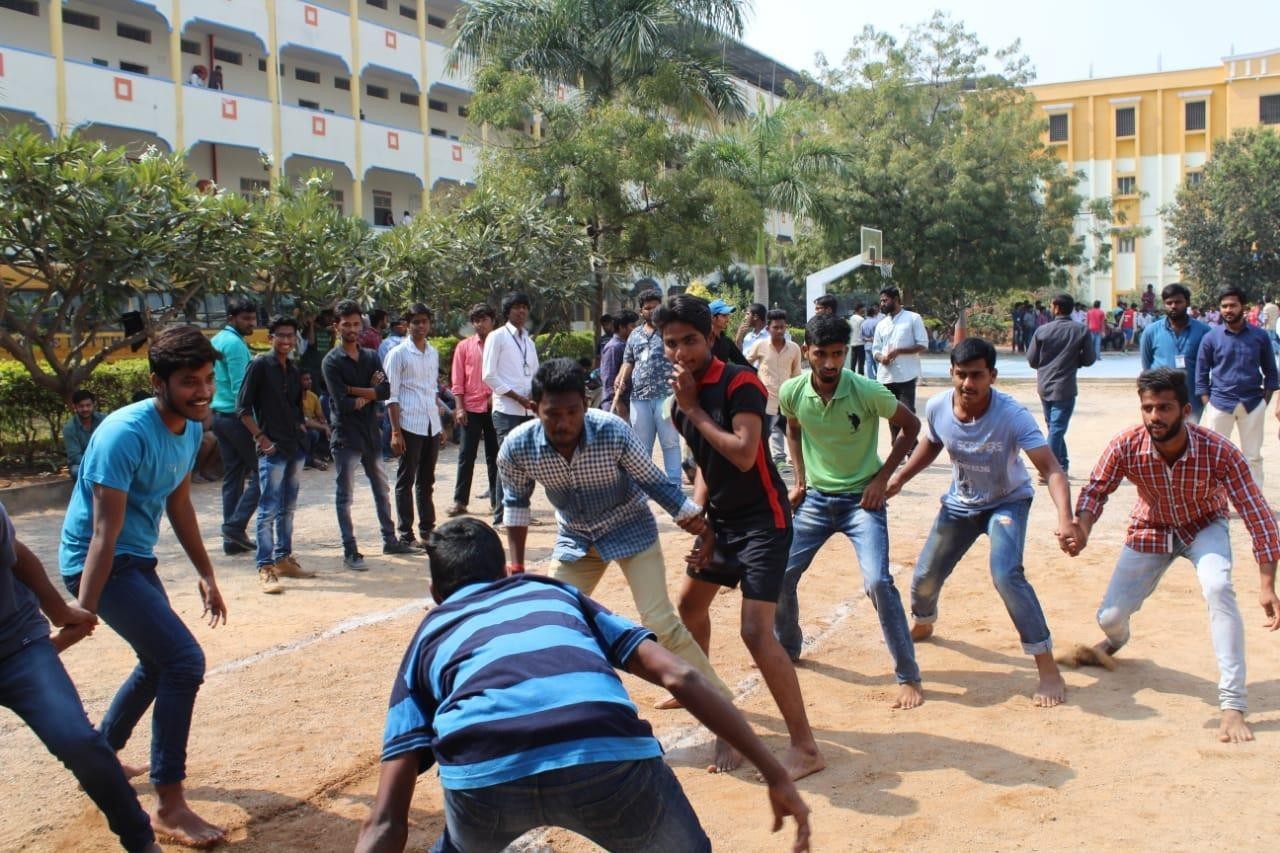 CHESS GAME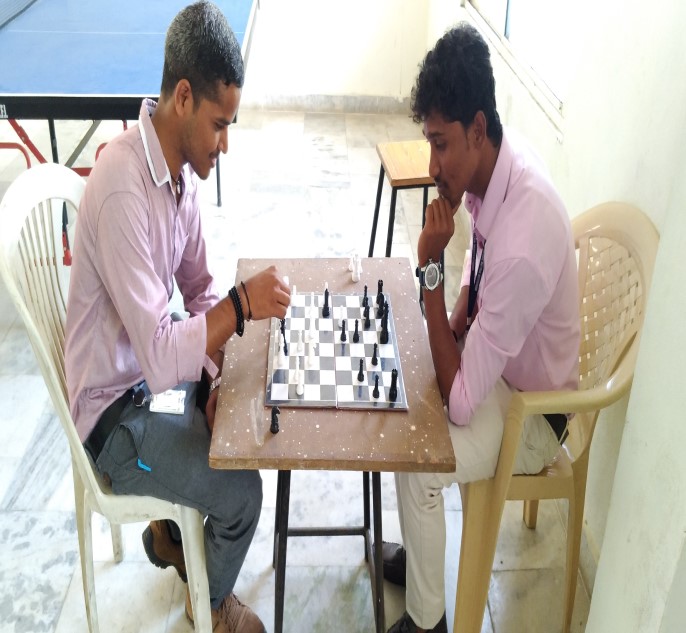 CARROM BORD
TABLE TENNIS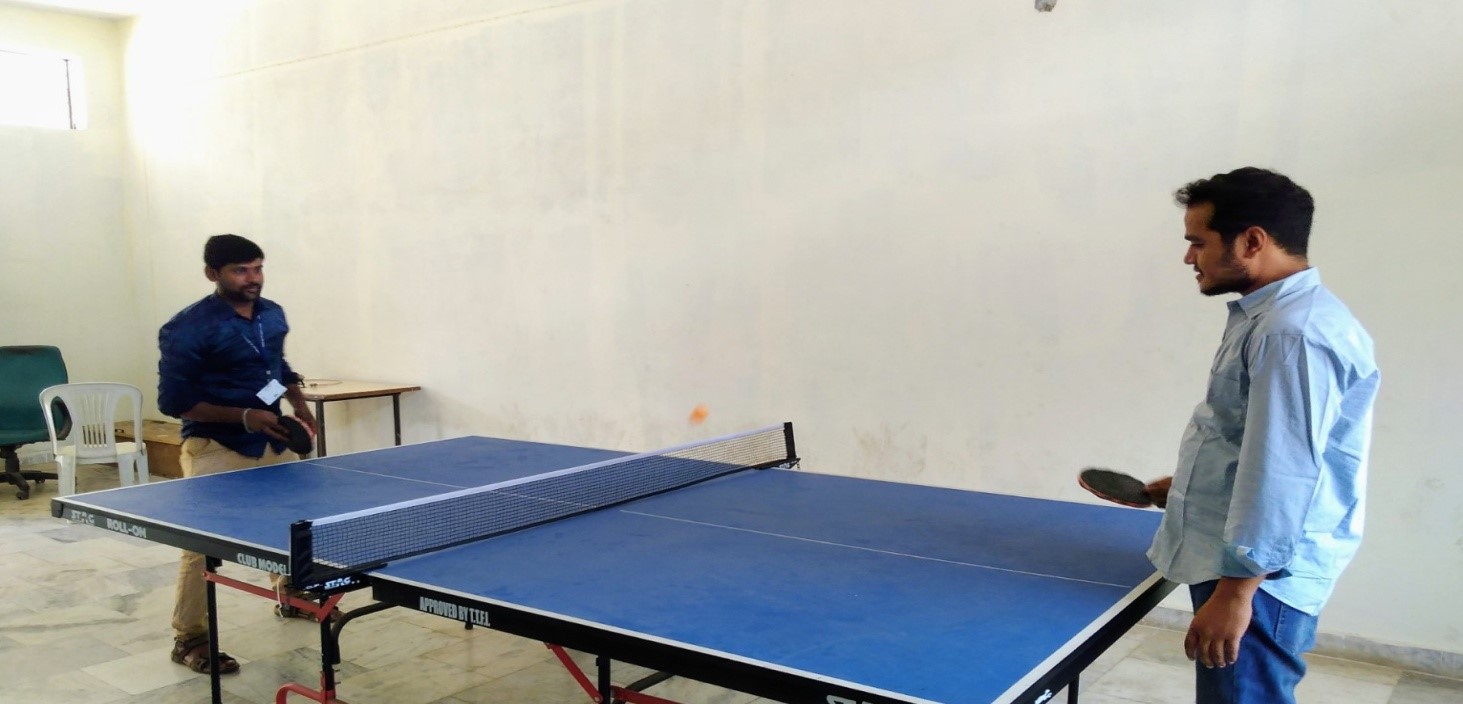 CULTURAL ACTIVITIES & FLASHMOB